USA Cargo History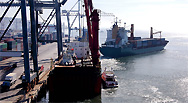 From its inception in 1981, USA Cargo Services Co. has grown and prospered because of our continuous commitment to customer service.
With no desire to be the biggest, but rather the best in each of the fields of service, the company continues to grow by attracting the best and brightest people in their fields, and motivating them to take great pride in their work. The result has been a productive team that always puts the customer's needs FIRST.
Our Mission
The owners and management of USA Cargo & Travel Services share three equal goals for this organization, and expect all employees to subscribe to and support the pursuit of these goals. They are:
Pride - We want to be the best freight forwarding company that we can possibly be, giving the best customer service in our industry.
People - We want to make this the best possible place to work for all employees.
Profit- We want to make a fair and equitable profit so that we can continue as a business, and share the monetary rewards of it with all those who contribute to its success.
Experience
By tailoring its services to the requirements of their customers, USA Cargo has been able to fill the needs of many highly specialized and sophisticated companies, such as:
Whether you are a shipper of goods by ocean or air freight, to or from North America, we encourage you find out for yourself. Call or E-mail USA Cargo Services Co., and see how we can help you.
History of USA cargo services co.
1981

Began Business


1992

Moved to company owned facility at 1343 Terrell Mill Road, Marietta, GA 30067


1994

Became a founding member of the Global Freight Group


2008

Opened a satellite office in Savannah, GA
2016
Opened a satellite office in Alpharetta, GA.