Air Cargo division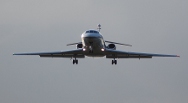 As an appointed IATA (International Air Transport Association) agent we can ship our client's cargo on any of IATA's 200 member airlines.
Unlike our larger competitors who are locked into their own systems and aircraft availability, we can choose the best airline for the job, whether that requires a certain aircraft, departure date or arrival time.
Air Cargo Division Services
At USA Cargo we can offer a personalized touch with the highest levels of customer service. We have over 30 years of combined experience in the air transport industry and we are fully TSA compliant. We are members of a highly professional agency network that can offer a full range of airfreight services. We deliver solutions to meet your most demanding requirements for on-time performance, reliability, and cost effectiveness. You can count on USA Cargo to offer the right solution for your airfreight needs.
Pickup/Collection

Road Transport

Door-to-Door Service

Cargo Insurance
Warehousing / Storage

Customs documentation

Customs clearance

Letters of Credit
Imports
USA Cargo is a Licensed Customhouse Broker, and will, on request, handle import shipments for its regular customers. However, its primary expertise and main focus is on exports from the USA. USA Cargo has an excellent working relationship with a partner firm that specializes on imports to the US, and together the two firms can handle any shipment originating anywhere in the world.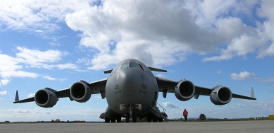 Feel free to request information regarding imports to the US, however, and if we cannot help you, we will refer you to our Customs partners within the Global Freight Group.
Contact Mike McCauley, the General Manager of the Air Freight Division, for more information at: (770) 980-4226